The auction horses will be in Gesves this weekend!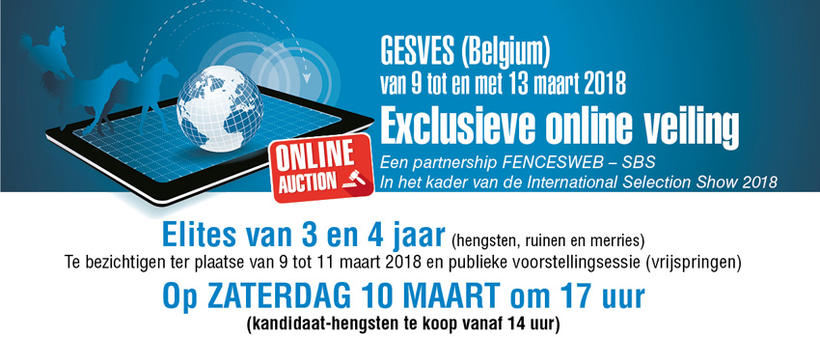 Discover the programm !
The auction horses will be in Gesves all the weekend, you can go to see them on the stabble when you want, more, they will be presented to the public two times :
March 9th, friday at 6:30 pm : Warm Up
March 10th, Saturday at 5pm : Official presentation (loose jumping)
For the complete programm of the weekend : click here
Auctions will be open from 10 am, March 9th.
The Fencesweb team will be at Gesves all the weekend to answer all your questions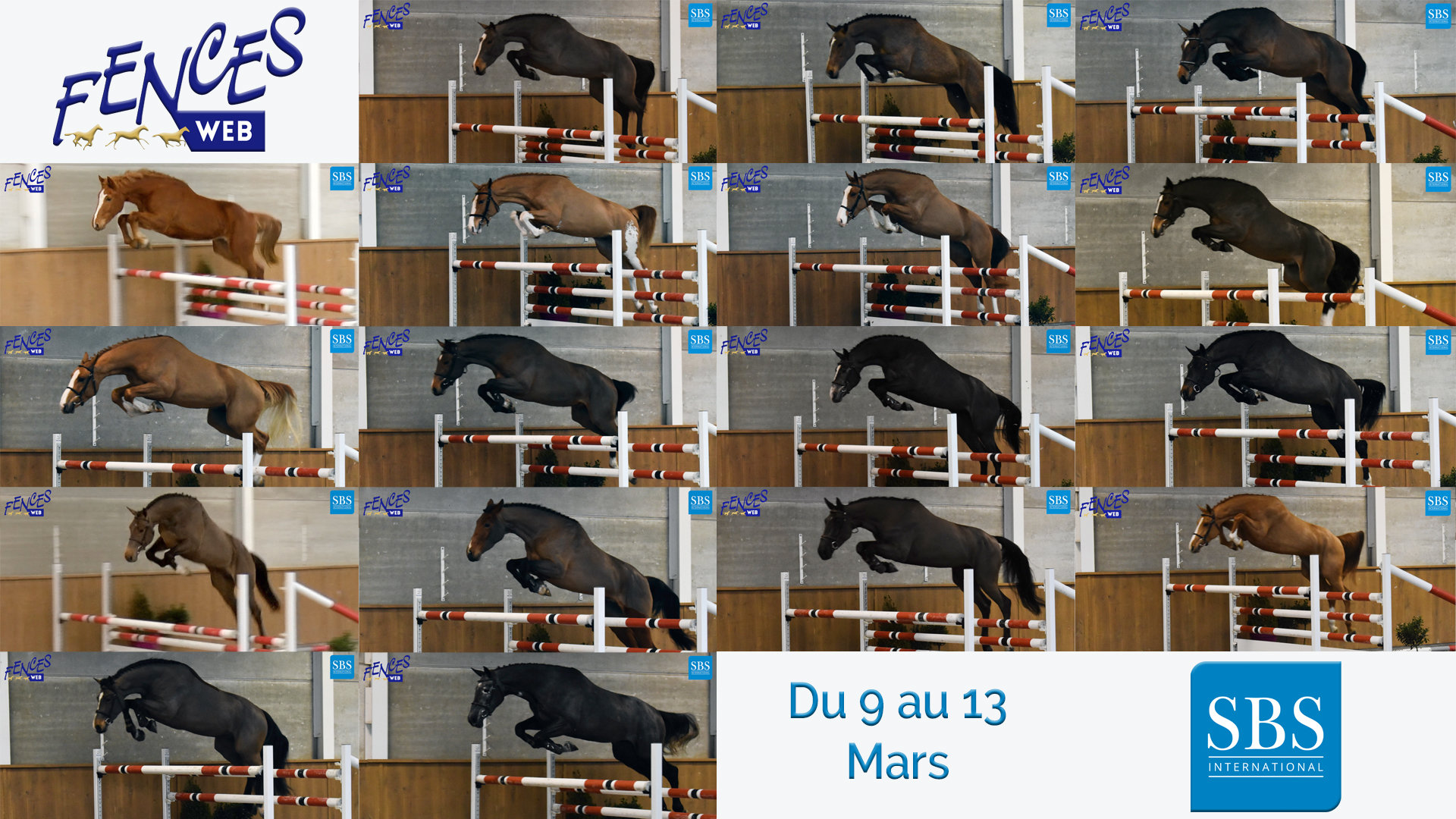 The Fences warranty applies for all the horses sold at this auction.
All the horses have been carefully checked by the Fences vet. All x-rays pictures and vet reports are available online, attached to each horse page.